The Plane Simple Antenna Systems facilitate best-in-class aircraft communications to meet a wide range of mission requirements for business aviation operators. The series includes solutions for Ku-band, Ka-band, and L-band, comprised of Tail Mounted Antennas (TMA) and Fuselage Mounted Antennas (FMA). The Plane Simple series features agnostic technology and modular designs, enabling seamless technology upgrades as the space segment advances or should the aircraft's mission requirements change. The antenna systems will also allow for advanced and proactive troubleshooting by the SD support team, improving the overall connectivity experience onboard.
Tail Mounted Antenna (TMA) System
SD's recently announced TMA systems will support super-mid to large aircraft and will be offered in two variants for operation in Ku- or Ka-band frequencies. The TMA systems feature only two Line Replacement Units (LRUs), whereas competitor systems can include up to five. The non-pressurized capability means no LRU will occupy baggage space, plus the simplified installation and configuration requirements ultimately reduce the total cost of installation. Featuring a network agnostic design, the common form factor and wiring simplify the installation which allows owners and operators to equip aircraft with a connectivity system compatible with future technological developments.
Partnerships with Inmarsat for Ka-band Jet ConneX service delivery and Intelsat for Ku-band FlexExec connectivity have already been established. The Ku-band variant is expected to be available for STC in early 2021, followed by the Ka-band version later in the year.
Key benefits include:
Flexibility for integration with future technologies
Streamlined and enhanced support from SD's award-winning team
Reliable, seamless inflight connectivity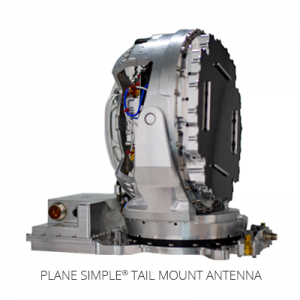 Certus Antenna System
As a Value-Added Manufacturer (VAM) and Service Provider (SP) for Iridium Certus, as well as the exclusive Iridium Certus service provider for the U.S. Department of Defense (DoD), we are designing and manufacturing a terminal system for compatibility with the new network offering while also providing the service direct to the business and government aviation communities.
SD's Plane Simple Certus antenna solution is optimized to address the unique requirements of business aviation. Comprised of just two Line Replaceable Units (LRUs) – the SDR Gateway 2.0 and the Certus High Gain Antenna (HGA) – the small form factor equipment is easy to install providing reliable connectivity for lower installation costs.
Multiple high-quality voice lines
Highest throughput L-band data service
Global coverage including poles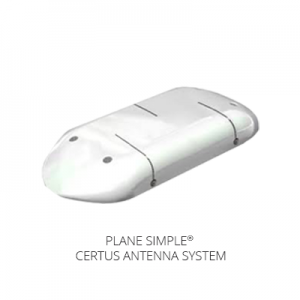 Fuselage Mounted Antenna (FMA) System
SD is also working to develop an electronically steered, fuselage mounted phased-array antenna. Purpose built for small to mid-size jets, where a tail-mounted antenna solution is not an option, the lightweight, low-profile design will bring high-speed connectivity to a wide range of airframes. Scalable and modular, the flat panel system conforms to the size and shape requirements of an individual aircraft fuselage without bringing excessive weight or power requirements. The lightweight, low profile, modular antenna will deliver high-speed connectivity via upcoming LEO constellations when it comes to market in late 2022.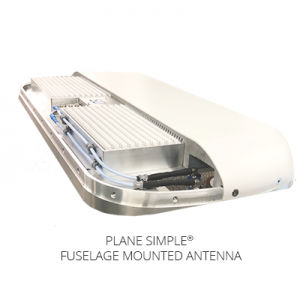 For more information on the Plane Simple Antenna Series, please read our full Press Release and watch the video.