We are excited to announce the integration of World Fuel Services into the SD Pro PreFlight module. Here we outline the benefits to schedulers and dispatchers in their flight planning process.
SD Pro® PreFlight
The SD Pro PreFlight module centralizes planning information from multiple sources into a single dashboard, allowing operators to more efficiently schedule, manage and operate their aircraft for the ideal passenger experience. Operators can verify crew and aircraft availability, view trip calendars and easy to communicate trip changes, all with one central login. Key trip details such as passenger profiles and SIFL are also captured to optimize PostFlight reporting.
Benefits of the World Fuel Services Integration
SD Pro is designed as an Open Architecture platform, with the ability to integrate with various third-party services to streamline operating procedures and enhance efficiencies.
When designing our PreFlight module, we worked with more than 20 customers to map out the processes used by their flight departments. The integration with World Fuel Services was identified as a key benefit among those surveyed.
SD customers with a World Fuel Contract Fuel Service subscription can now view their contracted fuel pricing at each stop on their trip. This will allow you to make informed decisions when planning trips with a single sign-on using the centralized SD Pro platform, making trip planning even easier to manage.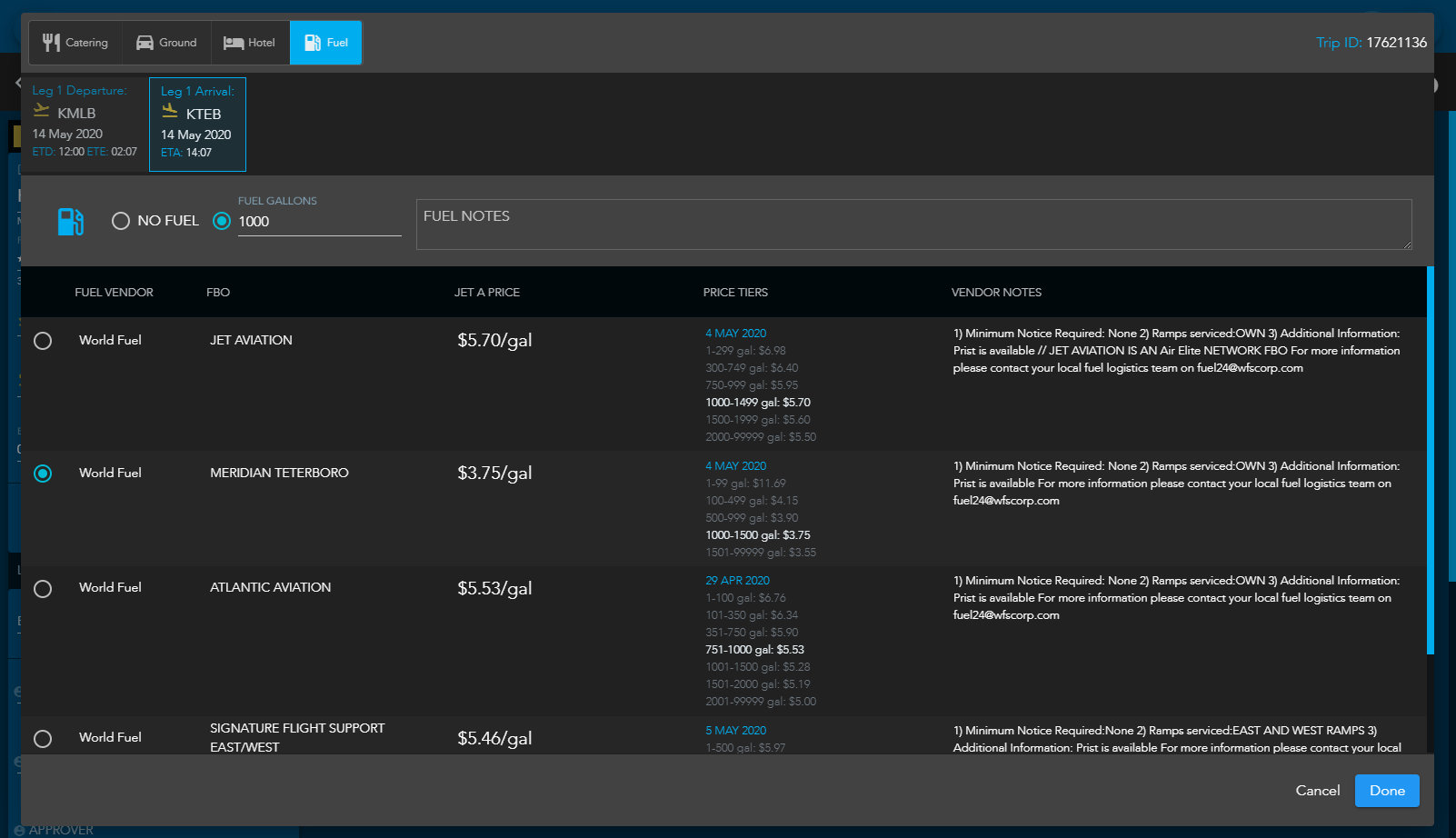 How to Activate your World Fuel Services Integration in SD Pro
Satcom Direct and World Fuel Services customers can simply email us at SoftwareSolutions@satcomdirect.com and request that the integration be activated. There is no additional cost for this service*.
*Customers must already have a subscription/account with World Fuel Services and Satcom Direct, respectively.
Inquire Today
If you would like to learn more about SD Pro, please contact us at sales@satcomdirect.com.