Ottawa, ON. / 8 December, 2020 – Satcom Direct (SD), the aviation solutions provider, has added a new Canadian state-of-the-art production campus to its global footprint in Ottawa, Ontario. The decision to develop the purpose-built engineering and production facility was driven by the industry shift towards the digitization of aviation and the need to innovate hardware that provides robust connectivity to support communications and the practical applications of multi-faceted data generated by aircraft.
SD currently provides business and government aircraft with more cabin routers, along with datalink units and handsets, than any other supplier around the globe. The new facility has been designed to meet and exceed growing demands and expectations of existing and future customers by setting new industry-wide hardware and manufacturing standards. The Ottawa-based SD team is also responsible for the ongoing development, and subsequent manufacturing of the SD Plane Simple™ antenna terminal systems, in partnership with Germany-based QEST, Quantenelektronische Systeme GmbH.
The collaboration is bringing to market a revolutionary antenna series including a Ku-band and Ka-band dual variant tail-mounted antenna, an electronically steered, fuselage mounted phased-array antenna and a Certus hardware solution to support the global Iridium NEXT network. The advanced range of antennas will provide a wider choice of flexible connectivity solutions for all sizes of aircraft from light to heavy jets around the globe.
The world-class engineering laboratories, thermal and electromagnetic chambers, and production workshops are also equipped to produce and repair in-service hardware, including the high-tech SDR Series of cabin routers. The expanded footprint supports SD's continued strategy of originating products and services specifically designed and evolved for the business and government aviation sectors. "Our investment reflects SD's commitment to supporting pioneering product development, technical expertise, and quality manufacturing processes," says SD Ottawa General Manager Joanne Walker. To this end the new facility has already achieved AS9100 certification confirming the high-quality standards of its design, process and manufacturing capabilities.
The campus is located on Canada's largest technology park, Kanata North, which has a long history of developing products for the communications industry. "Moving to this outstanding technology hub locates us amongst like-minded companies and will have the added benefit of attracting the right type of qualified professionals to work with us which is essential for continued success. The investment in the infrastructure and people ensures we continue delivering powerful solutions to enhance aviation operations globally," adds Jim Jensen, SD CEO & Founder.
The announcement follows hard-on-the-heels of news about the upgrade of SD's NOC at its global headquarters in Melbourne, FL., and further confirms SD's ambition to transform business aviation connectivity by delivering an ecosystem integrating avionics, software, ground infrastructure and powerful cybersecurity services with award winning customer support.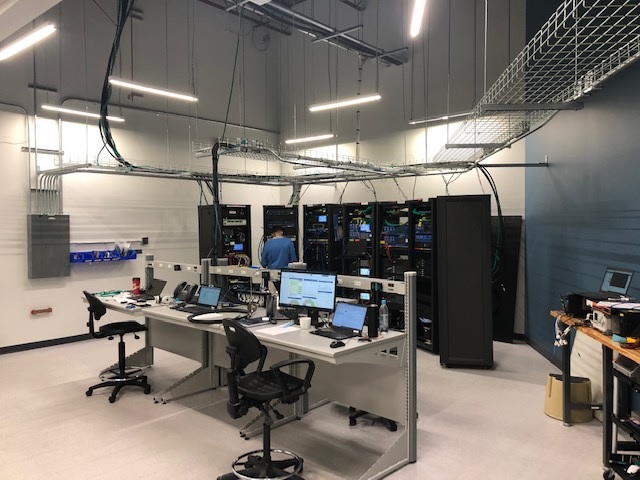 Photo Caption: Integration testing of SD hardware into the SD ecosystem takes place at the Kanata North facility.
---
About Satcom Direct: Satcom Direct (SD) and its group of companies provides global connectivity solutions for business and general aviation, military, government, and head-of-state aircraft. The company also provides land mobile services to areas with connectivity limitations. Since 1997, SD has worked to advance the technology of global connectivity, being first to market with many new capabilities in communications. SD's industry-leading connectivity solutions are complemented by its divisional capabilities, including SD Avionics cabin router systems and SD flight operations software. The company's next generation of services help to synchronize the aircraft with the flight department, connecting the entire flight operation. SD's technologies provide the most powerful integrated data platform in the industry.
A premier Inmarsat Distribution Partner, Iridium service partner, and Viasat preferred reseller, SD is also the Master Distributor of FlexExec. SD World Headquarters and primary operations center is located in Melbourne, Florida, with additional office locations in the United States, Canada, UK, UAE, Switzerland, Hong Kong, Australia, Russia, and Brazil. For more information regarding SD, visit www.satcomdirect.com, e-mail sales@satcomdirect.com, or call U.S. +1.321.777.3000 or UK +44.1252.554.460.
Media Contact:
Jane Stanbury
Jane@arenagroupassociates.com
+1 438 998 1668
+44 7803 296046